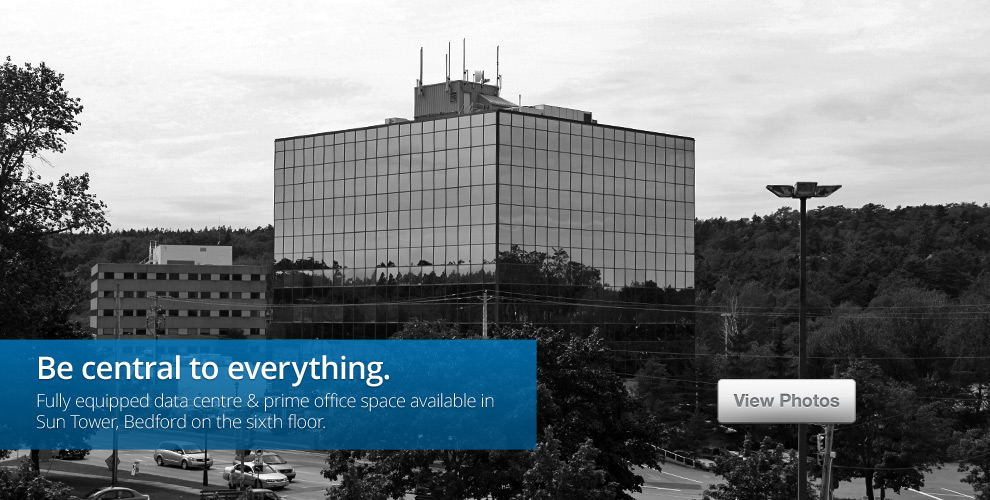 Office Space. Everyone needs it, some loath planning for it, and it's often very expensive.
But quality space makes a big difference to productivity and staff turnover, and many people - especially those in the technology business - appreciate it.
So why do so many technology companies spend too long in a basement, coffee shop or "a hole somewhere"?
We think we have the perfect solution for technology companies who aren't afraid to think outside the box - sharing.
We think sharing the right kind of space with like-minded individuals isn't just a smart way to get more and pay less, we think it's the way to go.
It gives you the critical mass necessary for the "little extras" that make a workplace great.
It gives you access to new business opportunities and insights.
It's a more invigorating atmosphere.
Someone else handles many of the details.
It's less expensive.
ServicePoint occupies the entire 6th floor of the Sun Tower in Bedford. This space was last renovated to a high standard by America Online, which then decided to close its local office a short time later.
This space includes many amenities. It also includes a fully functional data centre with backup generator and UPS. ServicePoint is offering co-location services in this facility.
There is approximately 9,000 square feet of space - more than we require. As a result, we are seeking other companies to join us in this attractive, functional and valuable location.
If you are interested in taking a look, please drop us a line at info@servicepoint.ca
List of Features:
Located at 1550 Bedford Highway, at the corner of Bedford Highway and Dartmouth Road
Modern glass-clad building with windows covering 2/3 of exterior walls
Two elevators serving 8 floors
Free parking on surrounding pad and underground
Easy walking distance to dozens of shops and services including both quick and upscale restaurants, professional offices, retail, and a full-service gym
Attractive shared reception area with signage in lobby and at elevator landing
All utilities and taxes included in rent
Fully furnished with Steelcase workstations and office suite furniture
Attractive conference rooms with modern projectors
High-quality, high-speed Internet (wired and wireless) from two providers with fibre-optic service
Fully equipped shared kitchen with adjoining lounge featuring large TV and game controllers
Professional coffee maker with Starbucks coffee, chilled bottled water and subsidized cold soft drinks all included